June's Journey Download – Unravel Mystery Behind The Case with June
Suppose you are looking for a fun adventure mystery game where you get to find and identify hidden objects. In that case, you should try playing June's Journey – Hidden Objects. It's an adventure game where you help Detective June Parker unravel the mysteries surrounding the death of her sister Claire and her brother-in-law Harry. To do this, the detective will have to investigate the case, search around, and ask questions.
To help her with the investigation, you will need to find hidden objects in certain areas. There will be several objects that you will need to look for, and you will only have its name as your clues. Also, what's great about June's Journey game is that there are also building components, as you also get to build and customize the estate that her sister left behind. But what else can you expect when you play June's Journey – Hidden Objects? Let's discuss this further in this article.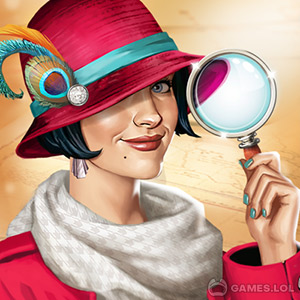 You Need to Have Sharp Eyes in June's Journey Game
Having a sharp and keen attention to details is the main thing that you need to focus in the game. Hidden objects that you will search for will be located in several areas on the scene that you will look at. Some objects can be seen since they are big enough and are placed in the middle. But some objects are so small and placed in hard to see areas, so you will need to have sharp eyes to see them correctly.
Acquiring Good Vocabulary Set in June's Journey
Getting knowledgeable in the game with words is a must. You will only have words as your clue to finding the item. So if you don't happen to know what the item looks like based on its name, then you will have a more challenging time identifying it.
Besides, you can use a hint to help you identify harder to find items. But it would be best to save the hints more for items that are hard to find. You can always look it up online to see what it looks like, but knowing it would allow you to solve the puzzle much quicker.
Prepare to Enjoy and be Addicted in June's Journey
The last thing you should expect is that you will have fun playing June's Journey. Plus, you might even find yourself getting addicted to each level. When you start playing, you will enjoy the game so much that it becomes harder to stop. Fortunately, the game only has minimal energy available. In that case, you will have to stop playing once it's fine and wait until it replenishes.
You can see that this won't be an easy game to play. But the challenging aspect of June's Journey is one of its appeals. You will find yourself playing the game continuously, trying to beat your old score to climb up the leaderboards. You will also get intrigued by how the investigation would go. So, play as much as you can so you can find out what happened.